In this post I'm going to talk about the number one mistake people make when selecting a home inspector.  This one mistake can trap you and send you down the wrong path when hiring your home inspector.
As I stated in a previous post, hiring the wrong inspector can be costly.  Don't be this person, don't listen to what other tell you – it's your money, so you make the choice of hiring the correct home inspection firm.
Inspection Fee
Don't get trapped in thinking that the inspection fee is the only reason or factor when hiring your home inspector.  This is by far the most ridiculous reason or factor people use when selecting their home inspector.  Across the country prices range and differ.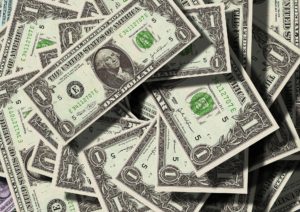 For example, a home inspection on a 2000 sf. ft. home in California could cost you $600 and here in Buffalo the inspection fee is around $375.  The same service being provided, but the marketplaces have different costs of living driving the difference in the fees.   Now, every market in the country has a few inspectors – "low ballers" that just don't get it and have a fee of $199 – $250 for that same 2000 sq. ft. home.  Many times these "low ballers" are new inspectors and can't compete except for having a low inspection fee.  Others are just plan bad inspectors and are dropping the fee to survive.  Here's what I know after 20 years in this business.  Both are bad for the home inspection industry and more importantly, it's bad for the consumer.  Also, in both cases many times the inspector or inspection firm will be gone in the near future, but don't worry, because there will be another "low baller" filling the voids.
Now, I might offend a few of you reading and if this the cast I'll apologize now.  If you are looking for the low ball or cheap inspector, just call our office and we'll be happy to give you the phone number of the cheapest inspector in the area.  To be honest with you, we don't want to work for people that think price is the driving factor when hiring a home inspector.  I'll be nice – I'd rather you call someone else, because you're not worth my time trying to educate you why price should be one of your last reasons when hiring.  Here's a link to a video you can watch regarding home inspection pricing that has nothing to do with our company.  But, when you're done watching the video and have your head on straight give us a call and we'll be happy to assist you with your inspection needs.
Don't fall into the trap…look I understand people always want to get the best price, but this is one time when your cheap instinct must be ignored.  You need to look at the value in the services and products that you'll be provided.
You need to ask what services and products are included with the home inspection.  Will you receive any warranties, will you receive any protection plans, will be eligible for extended coverage on a traditional home warranty that you can purchase (if desired) and does the inspection firm bring these and other value to the table for your benefit?  These are the questions you should be asking!
Why would you settle for anything short of this?  I'll promise you hiring All Pro Home Inspection will provide you with all of these products and services.  Is paying $30, $50 or even $100 extra worth it to you?  We have had hundreds of past customers say it was.  See our third party "Reviews" for proof.
John Villella, General Manage of All Pro Home Inspection which is Buffalo NY and WNY's Premier home inspection firm stated, our team looks forward to providing you with all the information you'll need to be an educated and informed home buyer or home seller. With our professionally trained and NYS licensed home inspectors you will gain the knowledge to all of your question you might have regarding the homes systems. We provide you with other services and products that will help provide with information to assist you in home ownership and to also provide you with some protection after the inspection is over.
Call All Pro Home Inspection at 716-772-2548 to schedule your home inspection or schedule online at www.AllProHomeInspection.com
John Villella, General Manager