Our Philosophy …
We give our customers the most personalized service possible.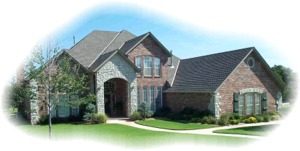 If you are a home buyer client we want you to be an educated client and feel confident with your purchase decision.  If you are one of our seller clients we want you to be confident in selling your home.  We always treat our customers the same way we would want to be treated, with respect and concern for your time and your hard – earned money.
Your two most important assets are your family and your home. Let us help you!  Put the trust of your biggest financial investment in the trusted hands of All Pro Home Inspection.
What others are saying:
"All Pro Home Inspection is setting the level for others to follow. The inspection report, warranty, guarantee, and everything else that is provided is worth every penny we paid. John even called and followed up with us to ensure we were satisfied and understood the report. We highly recommend John Villella and All Pro Home Inspection to anyone in need of a home inspection. You won't be disappointed – we weren't!" Thanks John – Steven & Gail T., Amherst, NY
For Real Estate Professionals …
Conducting home inspections is a science, explaining the Results is an Art!
Immediately after our professional home inspection, you will know and understand the true and honest condition of the home you want to buy or sell. Our job is to not only perform a thorough inspection, but to present the results in the proper perspective, to explain issues thoroughly without blowing them out of proportion.
What are others saying:
"John, Thanks for the tenacity and thoroughness of your inspection. You made the buying process much easier for me. The report is unbelievable and I just wanted to say Thank you. I will recommend you to everyone. Thanks, Cindy Wilson"
Our Pledge to You
We dedicate 100% of our time and energy
delivering First-Class service to YOU, our customer.
Our philosophy about real estate is simple …
We put ourselves in your shoes,
treat you like family and treat your money like it was our money.
The greatest compliment we can receive
is a referral from you or your friends.
Our goal… is to become YOUR personal building consultant for life!